Tuckahoe, NY – Are you looking for a way to make 2017 your best year yet? If you've spent your life hiding a less than perfect smile, what are you waiting for? Make 2017 the year you smile bigger than ever by discovering what adult orthodontics can do for you.
"It's never too late to get the smile of you've always wanted," says Dr. Sam Polan of Tuckahoe Family Orthodontics. "In fact, more adults than ever before are realizing the impact orthodontic treatment can have on their lives. One in five orthodontic patients today is an adult over the age of 18."
And the good news for you is that with latest improvements in adult orthodontics there are also more options to improve your smile than ever before. You no longer have to have a mouth full of metal – there are clear and ceramic options, lingual options, and clear aligners to choose from.
All Braces Options for Adult Orthodontics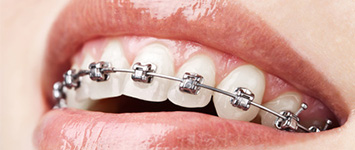 Metal braces are still the most common option when it comes to tooth straightening, especially for kids, because they are reliable and cost effective. Today's metal braces aren't like those of years past, though. They are smaller, sleeker and more efficient than ever before and can be used for adults too.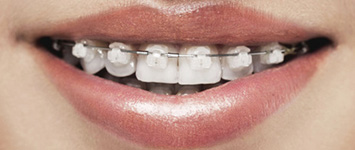 Some patients want the efficiency of metal braces, but with a less noticeable look. Dr. Polan offers patients clear, ceramic braces that can blend in with your natural teeth, as well as lingual braces and clear aligners. Ceramic braces work the same way metal braces do, but won't draw extra attention during treatment because their translucent color blends in with the teeth. Ceramic braces are not as strong as metal braces, however, so they may not be ideal for every adult patient.
But for adults patients who are really looking for a discrete way to perfect their smile, lingual braces or Invisalign are great options, as well.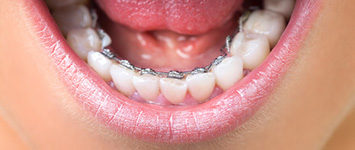 Lingual braces are custom metal braces that fit along the tongue side of teeth, making them invisible when looking from the front. It's pretty cool when nobody believes that you're wearing braces unless you actually show them.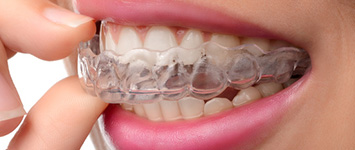 And if you don't really want braces at all, Invisalign may be the best choice for you. Invisalign is a series of clear, plastic aligners that are removable. They are usually more comfortable than braces, since they are made of a smooth plastic. Because they are removable, you can eat whatever you want, so they may fit more easily into your lifestyle. Simply remove the aligners to eat, drink, brush and floss.
"My practice is dedicated to providing the best in orthodontic treatment to patients of all ages," says Dr. Polan. "There is no reason to hide your smile – there are so many options today to provide a beautiful smile and a properly functioning bite and with all advances in science and technology age is just a number. In addition to boosting your self-esteem, you can improve your oral health too."
If you have misaligned or crooked teeth, or any level of malocclusion, make 2017 the year you discover what orthodontics can do for you. For a free consultation, call Tuckahoe Family Orthodontics today at 914-654-1859.