The Invisible Way to Get the Smile of  Your Dreams
Many orthodontic patients wish there was a way to get the smile of their dreams, without drawing more attention to their problem in the first place. With InBrace lingual braces, that wish has come true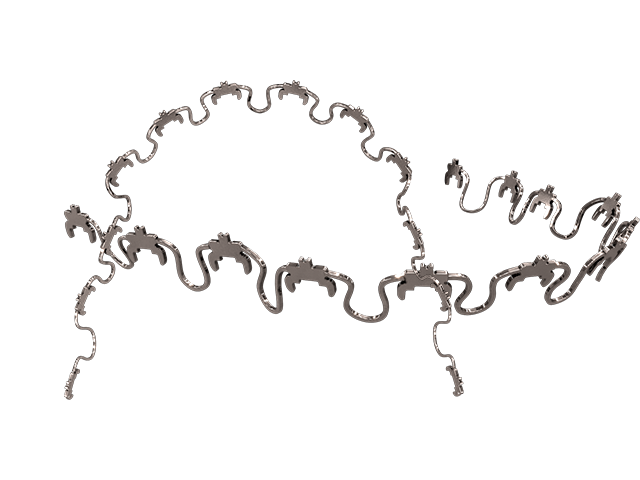 What is InBrace?
InBrace offers a high-tech and completely discreet way to get the smile you've always wanted. As the most advanced lingual brace system on the market, you can get the straighter smile you want, without people even knowing.
What are lingual braces?
Lingual braces are the completely customized and invisible way to improve your smile. Lingual braces are metal braces that fit along the tongue side of the teeth or behind the teeth, that's why they are also called inside braces. This makes them completely invisible to others making them one of the most aesthetically pleasing braces options.
InBrace uses self-ligating technology that makes placing and removing the wires incredibly efficient.
Why should I consider InBrace?
InBrace is completely customized to your unique smile. Using advanced smart-wire technology, Dr. Polan programs the wires to fit your smile. That means you receive the most customized treatment possible. Because your wires are pre-formed and designed for your smile, if ensures an ideal outcome. Best of all, InBrace only requires three wires throughout your treatment, so you won't have to visit our office for monthly wire changes.
What are the advantages to InBrace?
InBrace combines the effectiveness of metal braces with the aesthetic quality of other treatment options. InBrace:
Is completely invisible

Has faster wire changes

Requires fewer appointments

Allows you to brush and floss as normal

Combines all the advantages of metal braces, without looking like a metal mouth
Are there any disadvantages to InBrace?
Because of their placement, there are some things patients need to be aware of before choosing it as their treatment options.
Dietary restrictions are the same as traditional metal braces

It can take some time to get used to InBrace because of their placement.

Your speech may seem slightly impaired after the braces are first placed. As soon as your tongue acclimates to the braces, your speech will return to normal.

InBrace may not be the best treatment option for every patient.
Who can use InBrace?
InBrace is most ideal for patients with mild to moderate malocclusions. Dr. Polan works hard to craft treatment plans that meet the individual needs of every patient, and ensures the right treatment option is available for the right case. To determine if you may be a candidate for InBrace, Dr. Polan recommends scheduling a consultation.
Is InBrace right for me?
The best way to determine the best orthodontic treatment option for you is by scheduling a consultation with Dr. Polan. After determining your unique smile issues, he can determine which treatment will be best suited to meet your needs.